Today IPS celebrated being 100 days smarter!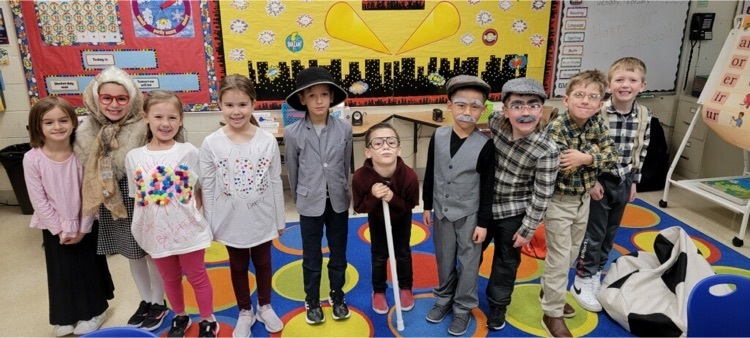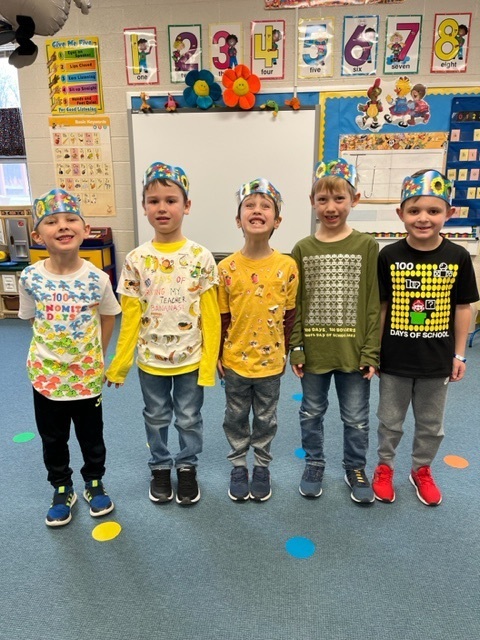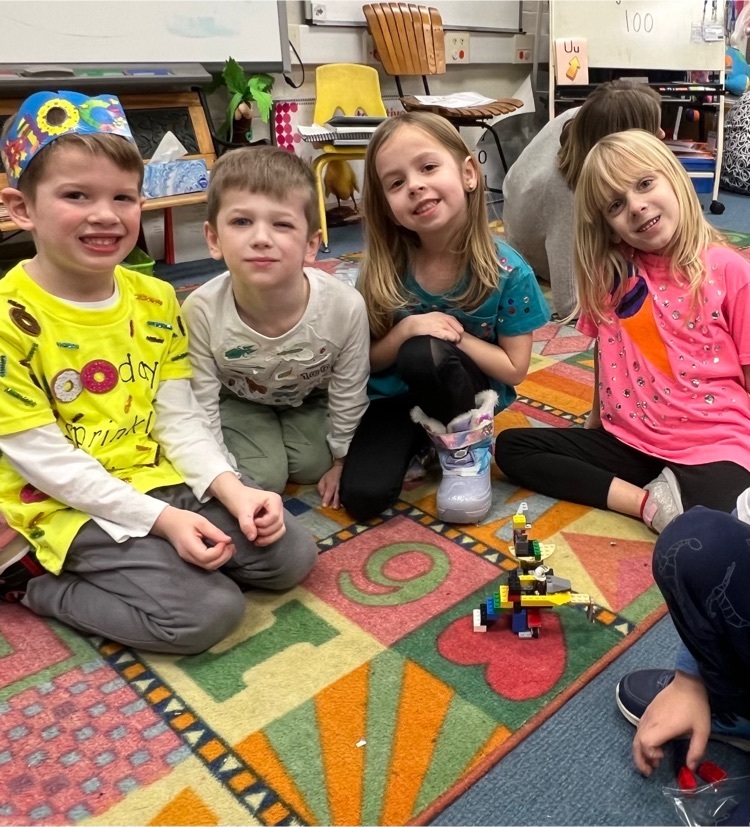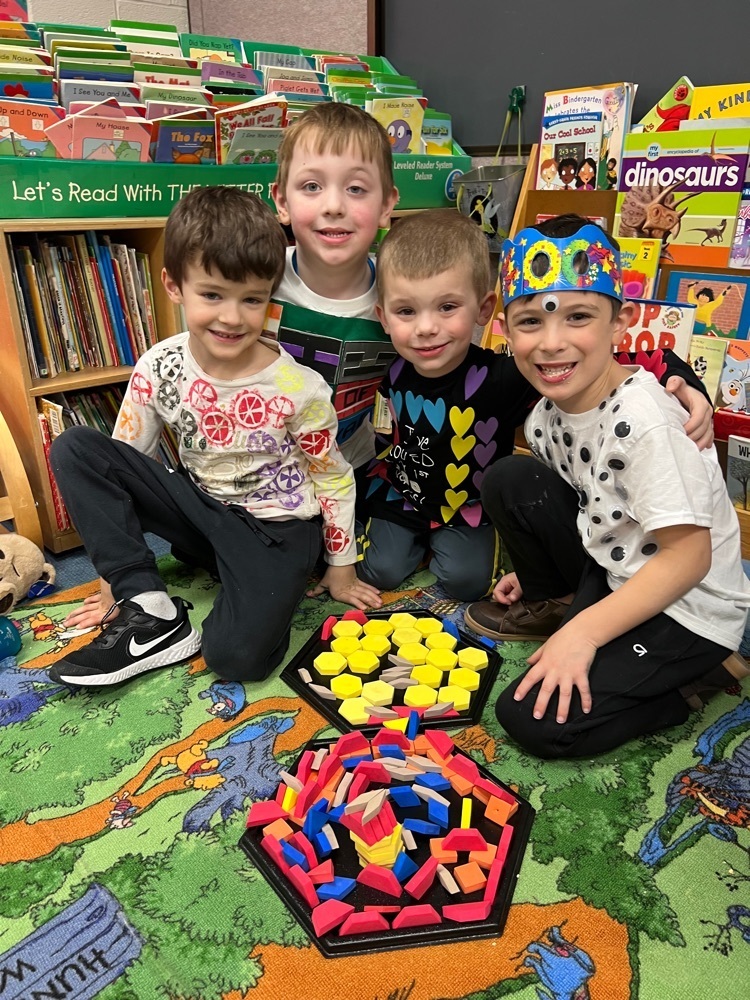 Thank you for making such a difference in the lives of our students! #iPride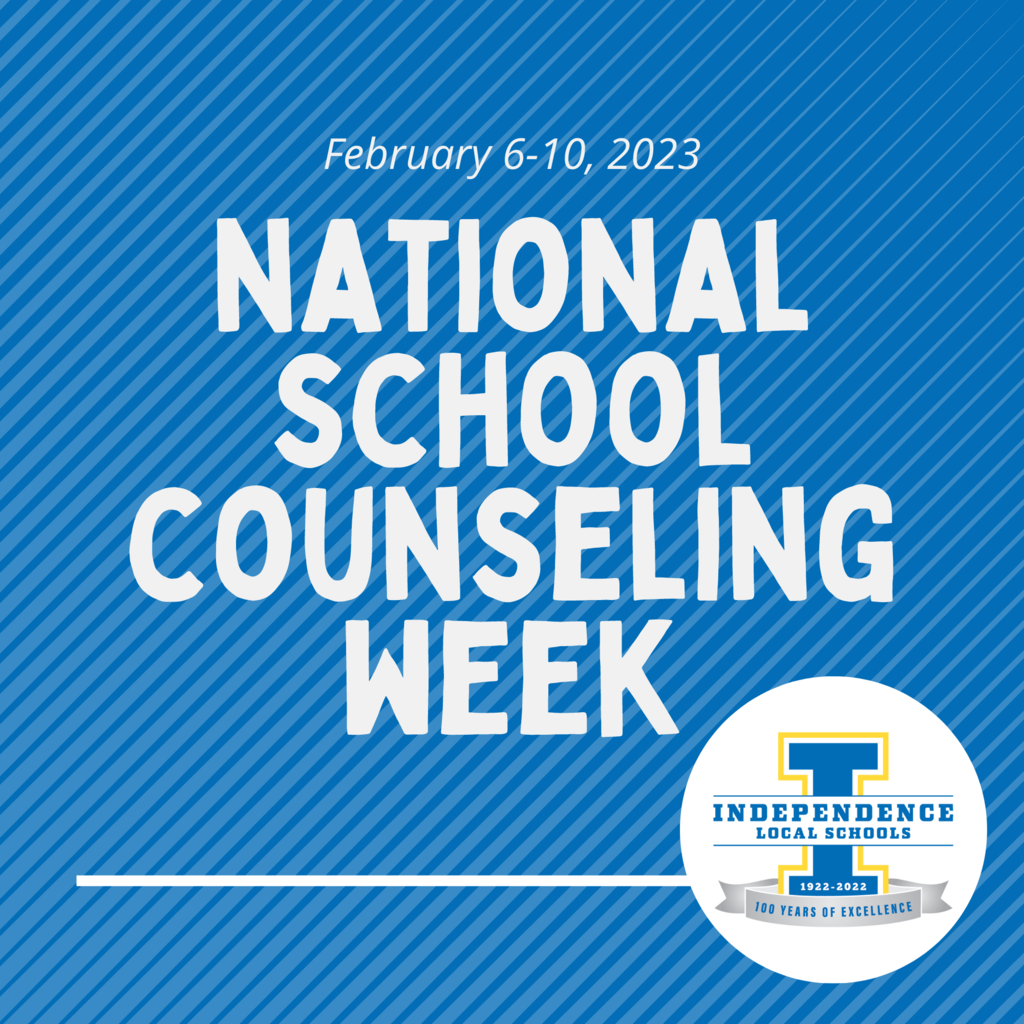 8th Grade Orientation Night! Attention all IMS 8th Graders: Please join us Wednesday, February 8, at 6:30 in the High School Auditorium. We would like to welcome all members of the class of 2027!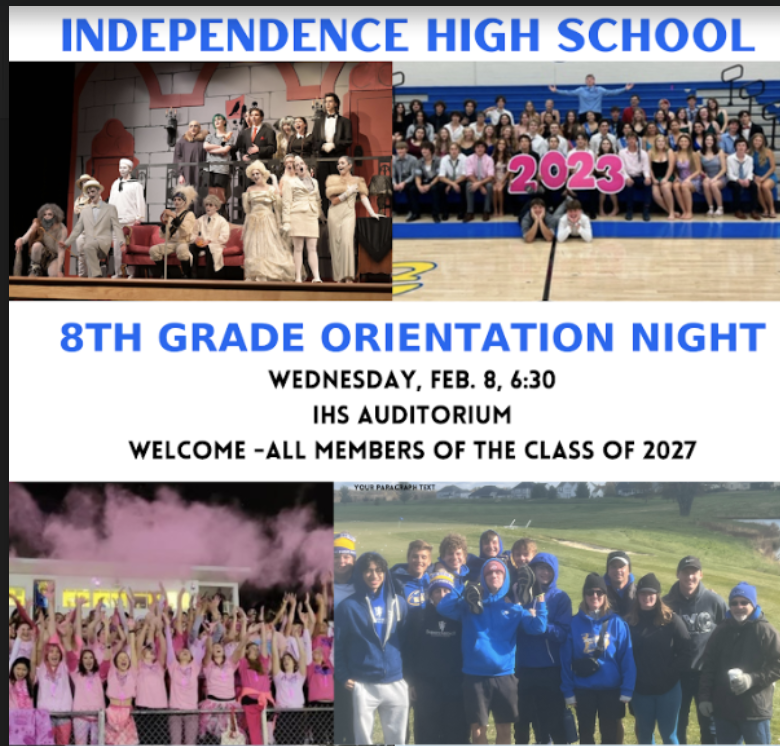 Congratulations to IHS Senior Ella Fleming and the entire 2023 Ohio All State Choir on their most recent performance. Thank you to their conductor, Julie Yu and all the volunteer directors for a fun, worthwhile and positive music making experience with a quality product! #ipride 💙🎶💛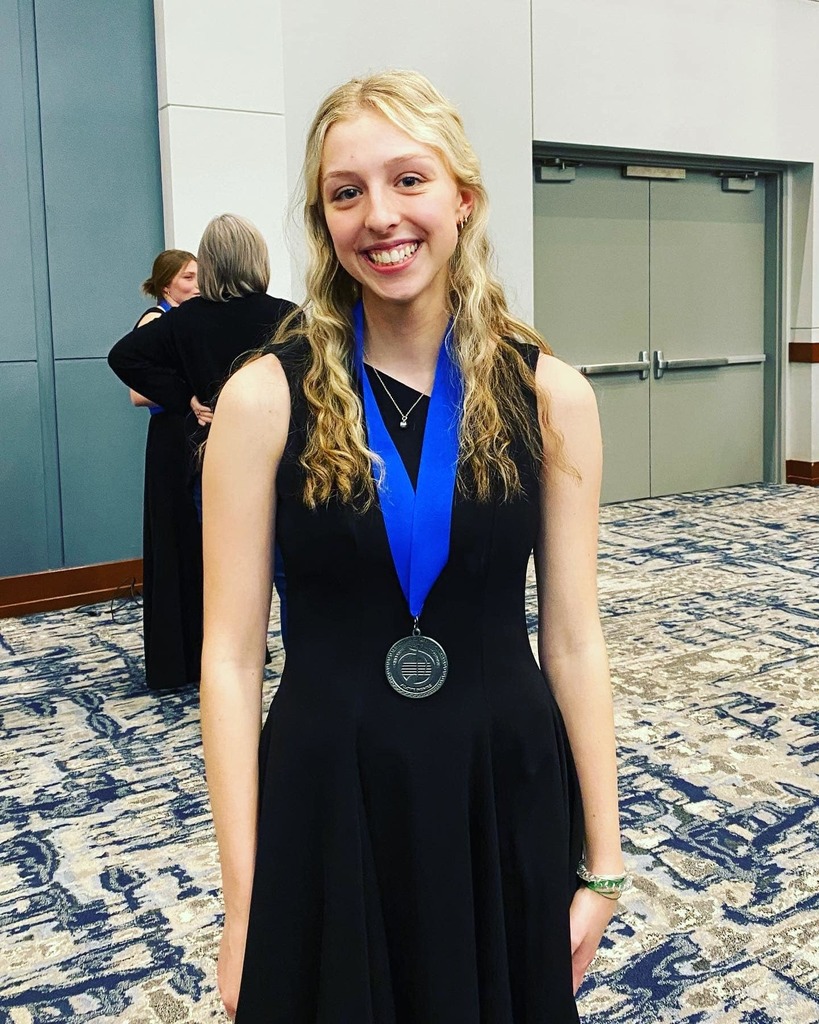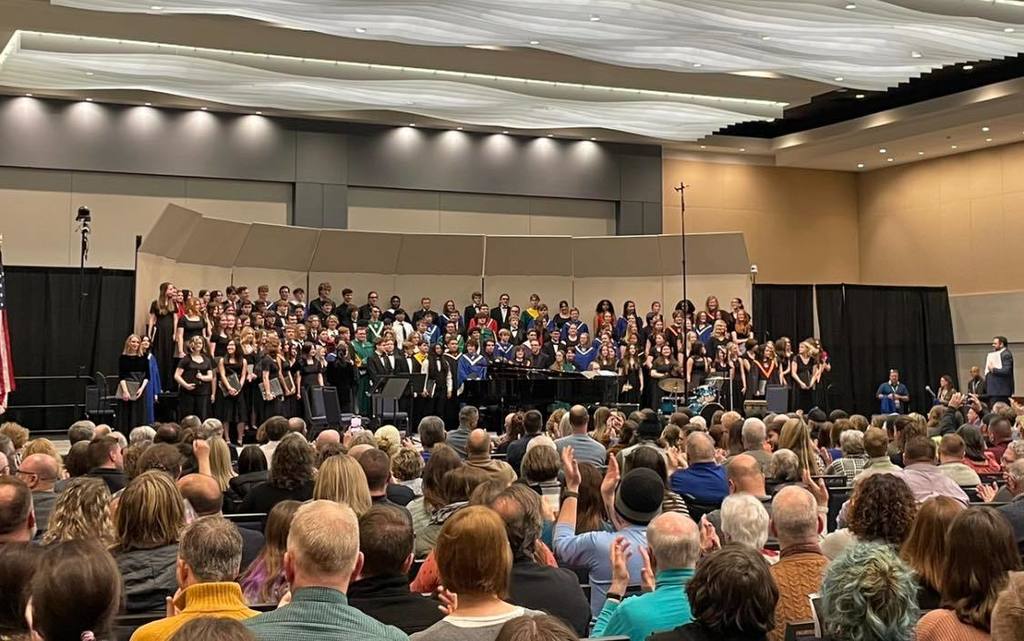 IPS recently collected almost $1900 for Cornerstone of Hope's summer youth camps! Thank you IPS k-kids and advisors Mrs Roberts and Ms Sluka for helping collect for such a great cause!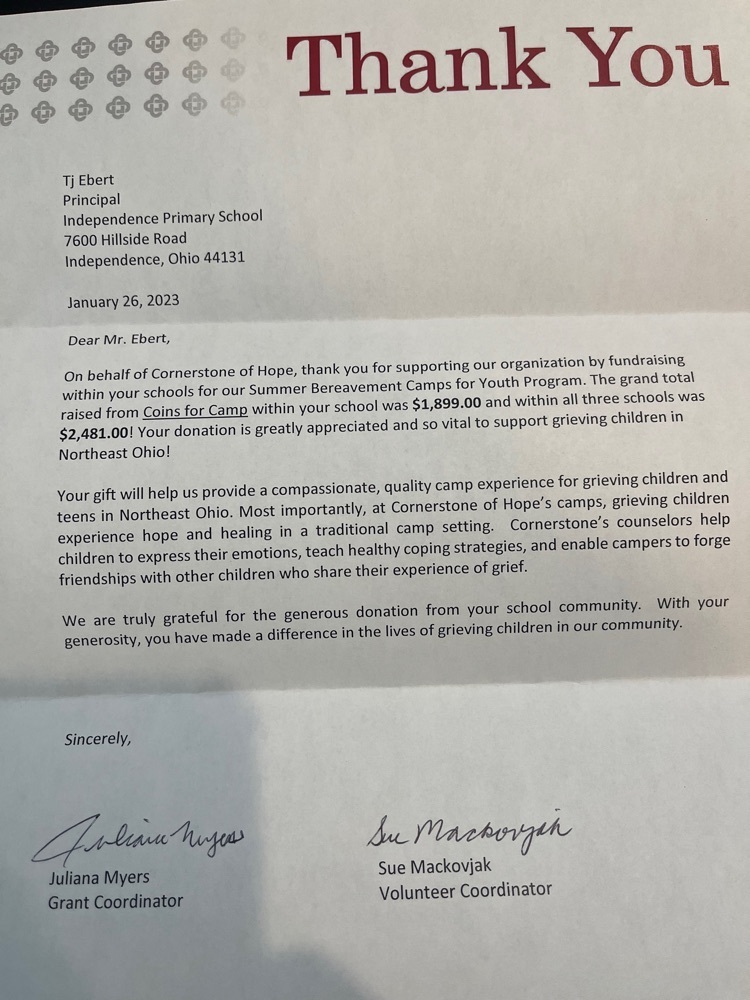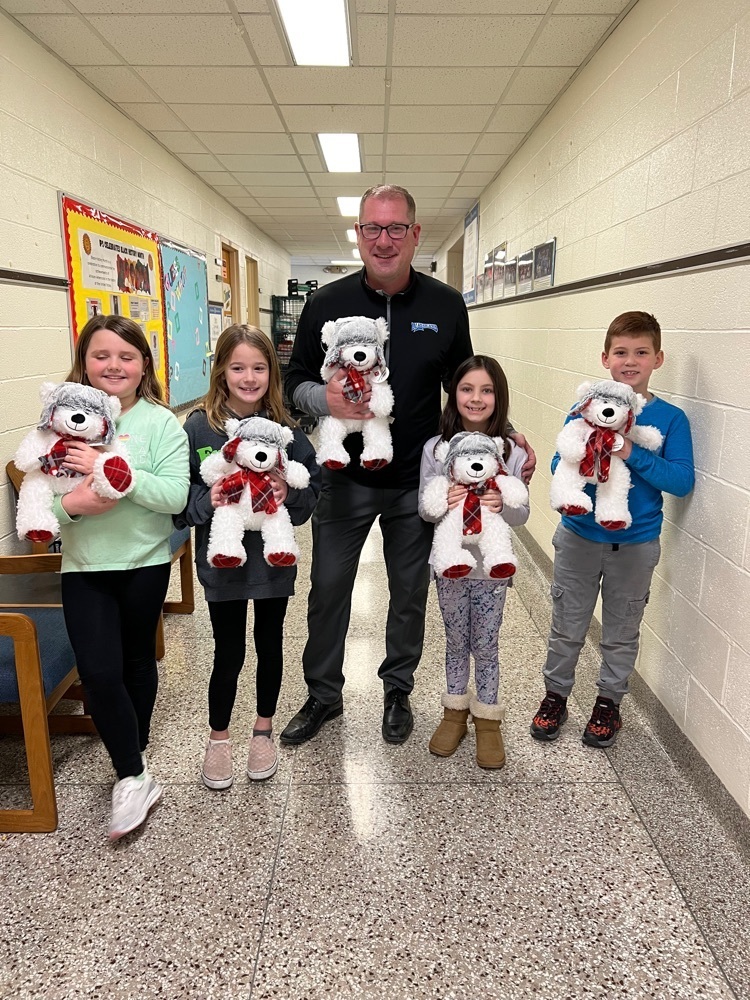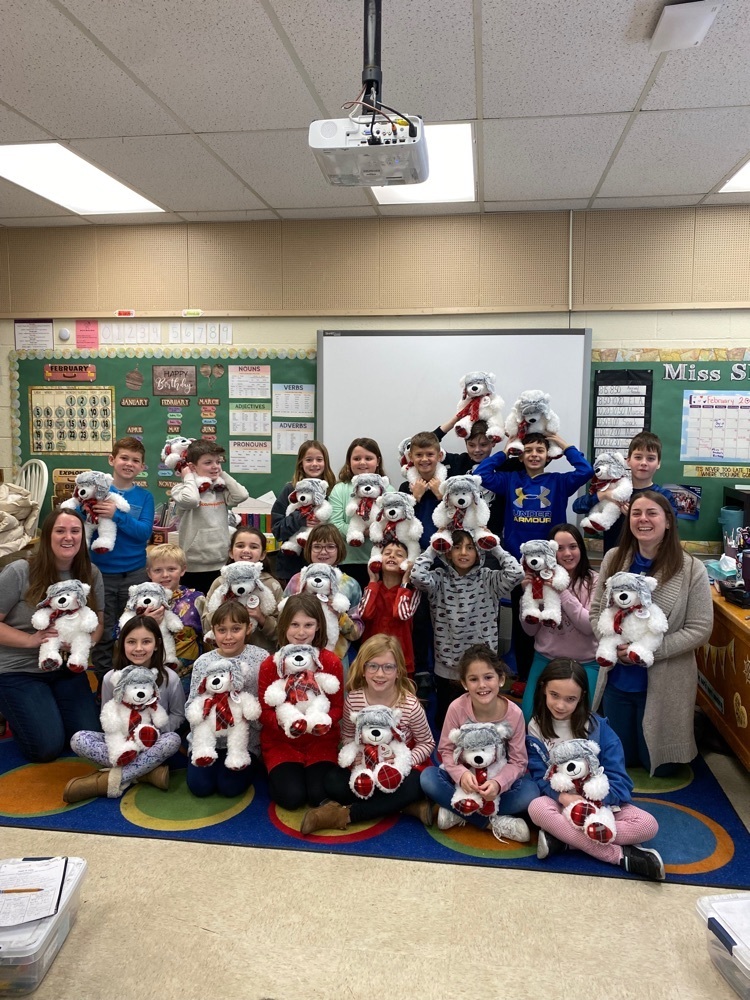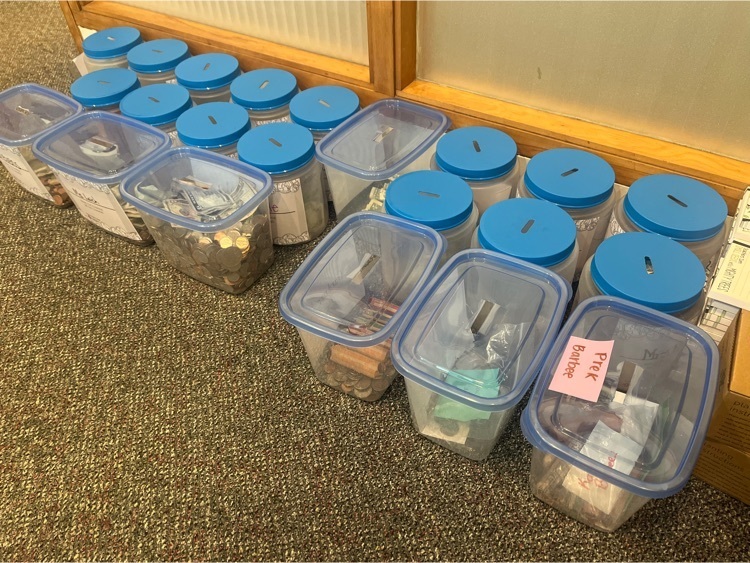 Just a reminder! Calendars for the 2023-24 and 2024-25 school years were approved by the Board at the 1/5 meeting and can be found here. 2023-24 calendar:
https://5il.co/1n7vj
2024-25 calendar:
https://5il.co/1n7vk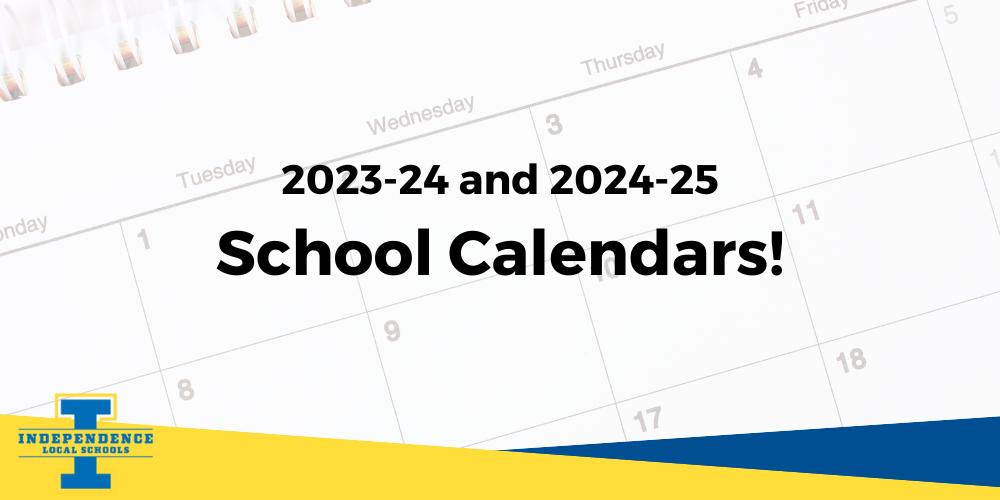 Anyone in our community can sign up to receive district/building news emailed to them. Sign up at independence.k12.oh.us or
http://www.ilsk12.org/
(Parents' emails are in our system and should be receiving emails...if not, feel free to add your email at this link.) #iPride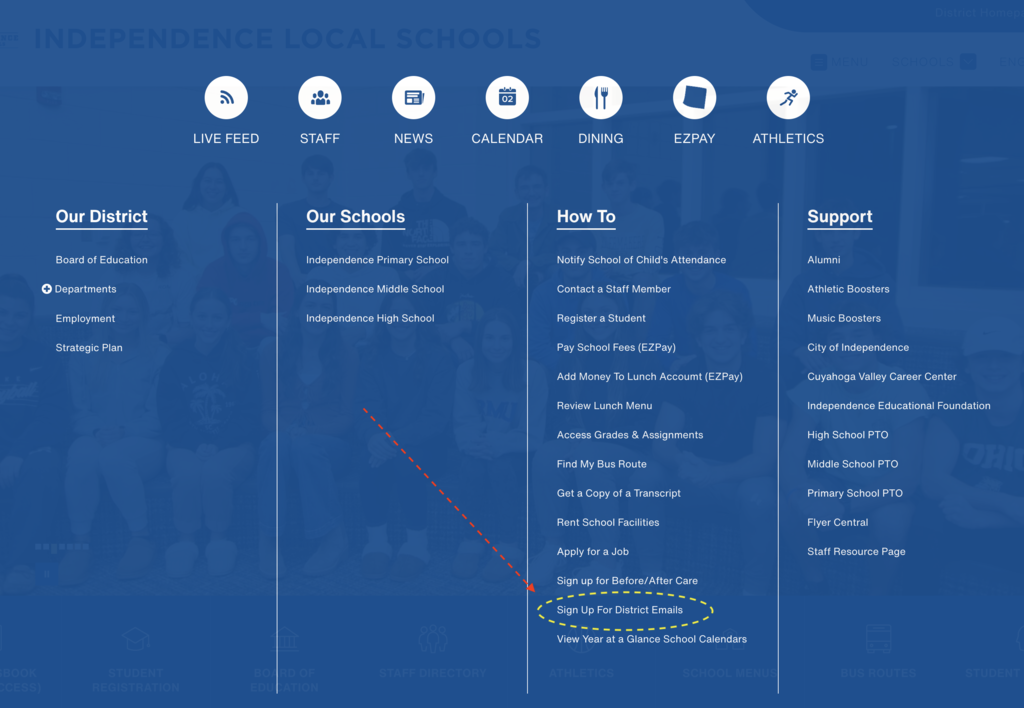 Congrats to the IPS students of the month, high five winners, and golden ticket winners that were recognized at the I-Pride assembly today!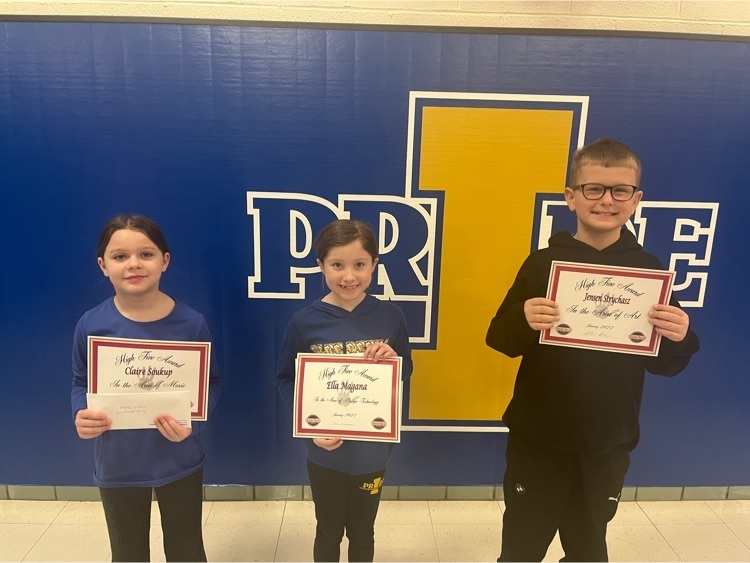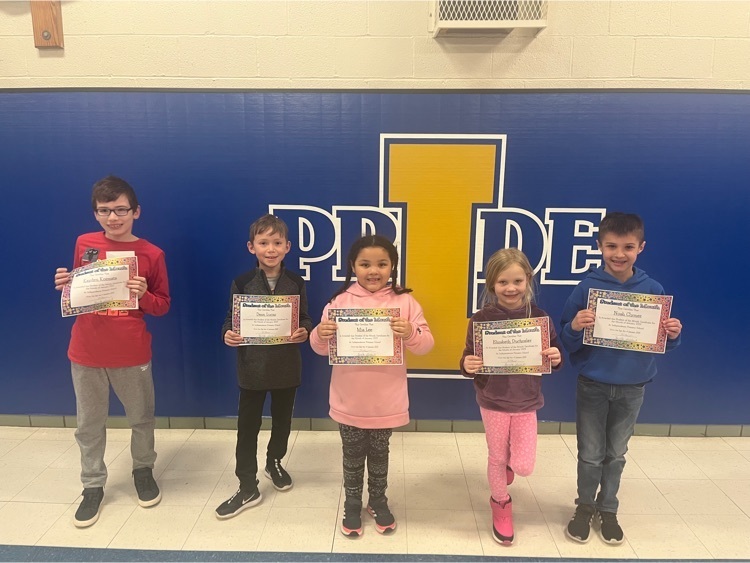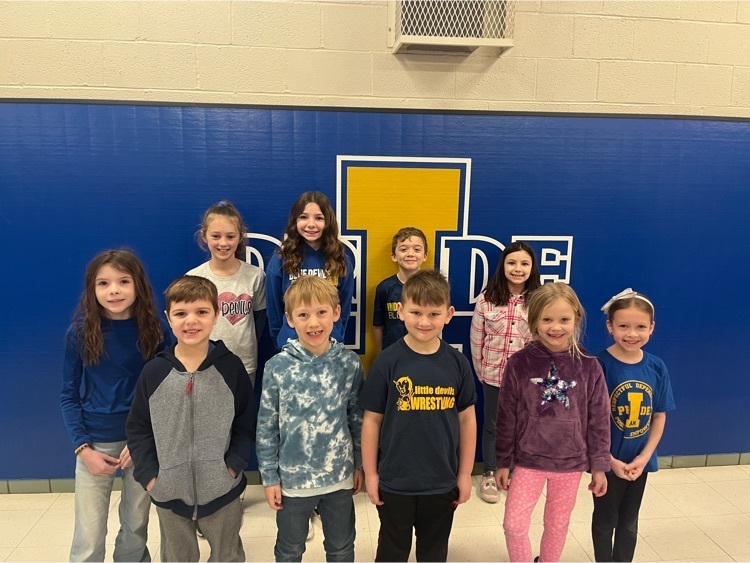 Look what was yummy at IMS cafeteria today!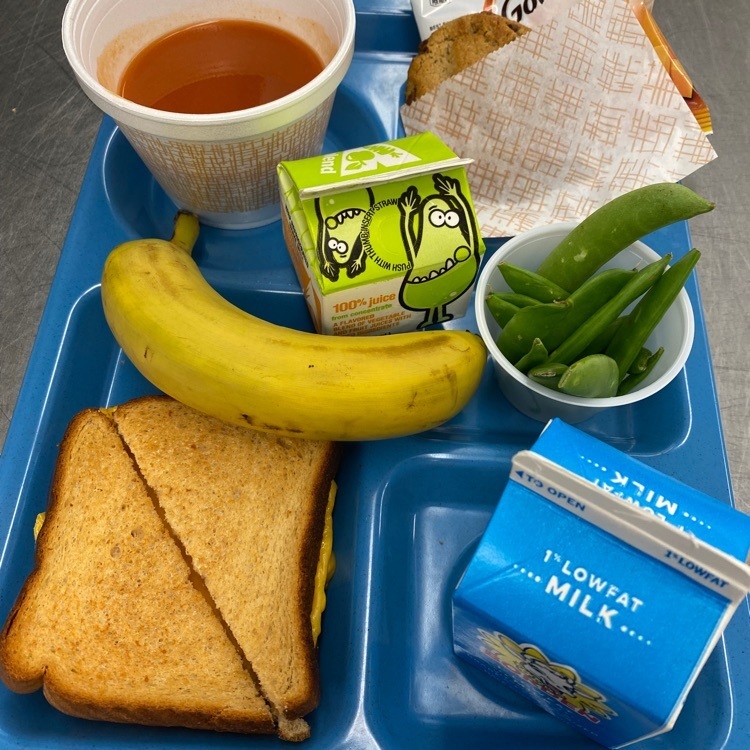 IHS Drama Club News. Such a FUN and informative morning! Thank you Trevor Michael Schmidt for offering to lead a Master class and Q&A with our cast of Shrek, plus a few guests from IMS too! He taught us the audition combo from Beetlejuice, which is currently touring the country and finishing up its sold out run at Playhouse Square! Thank you for sharing your experiences in theater with these students!! 💚🖤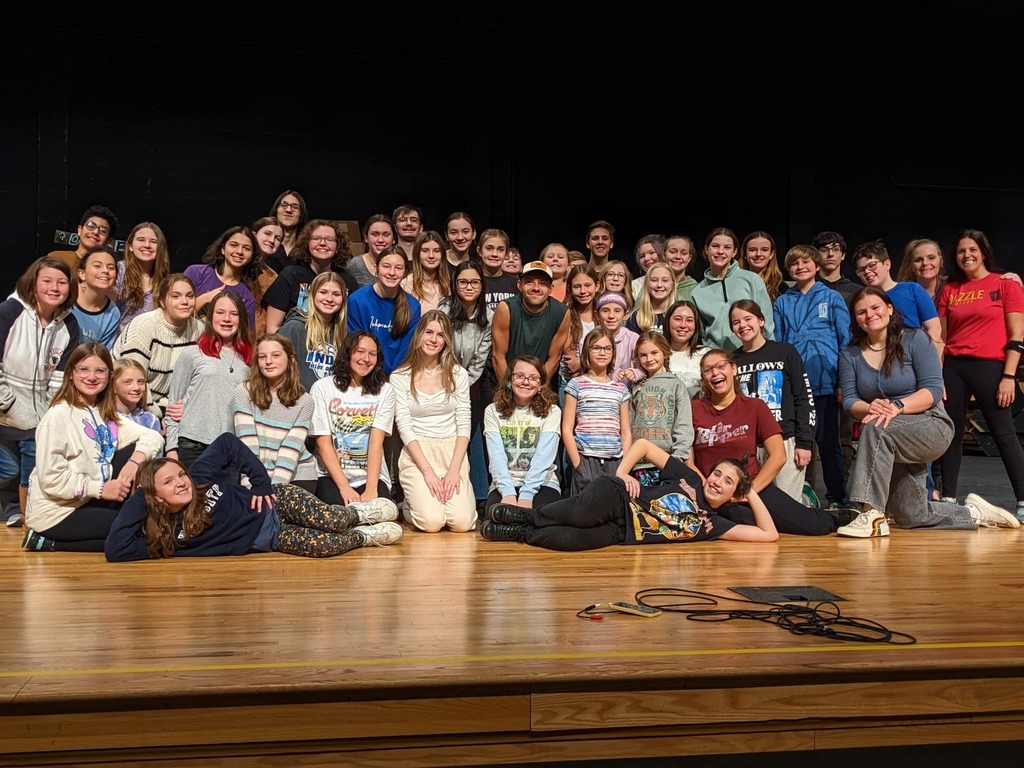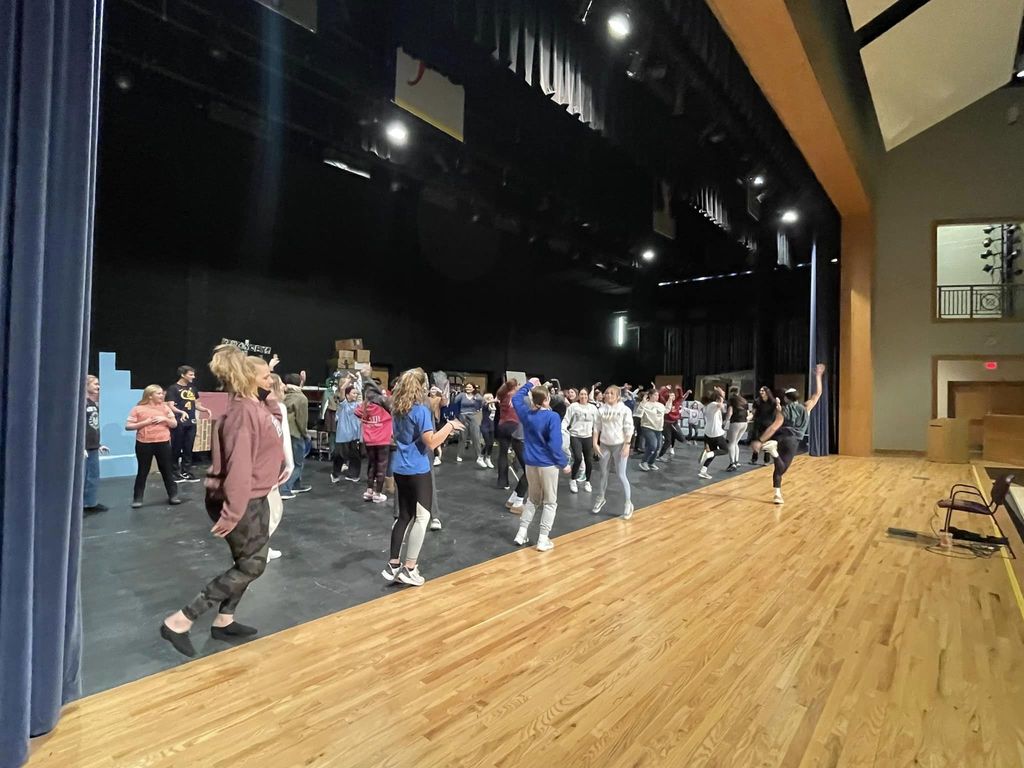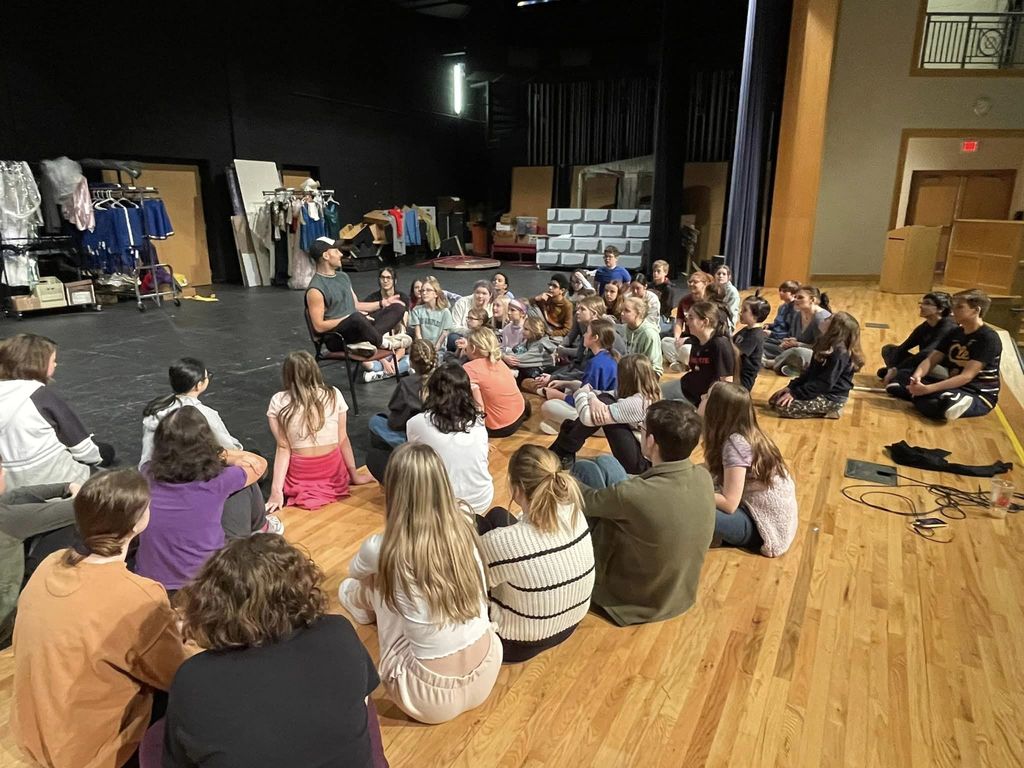 IMS Builders Club is busy planning our spring events! Thanks to all who attended our meeting on January 18. Our next meeting dates will focus on our Kindness Campaign and will take place Jan. 30 and Feb. 13 from 2:45pm-3:30pm in Mrs. Koussa's room. We always welcome new members! If you want to help others and serve the community, our club is for you!

BIOCUBES @ THE L.L. The Honors Biology classes placed their "Biocubes" out today. They recorded some initial data and will continue to check their cubes monthly throughout the school year. We will keep you in the loop throughout the process.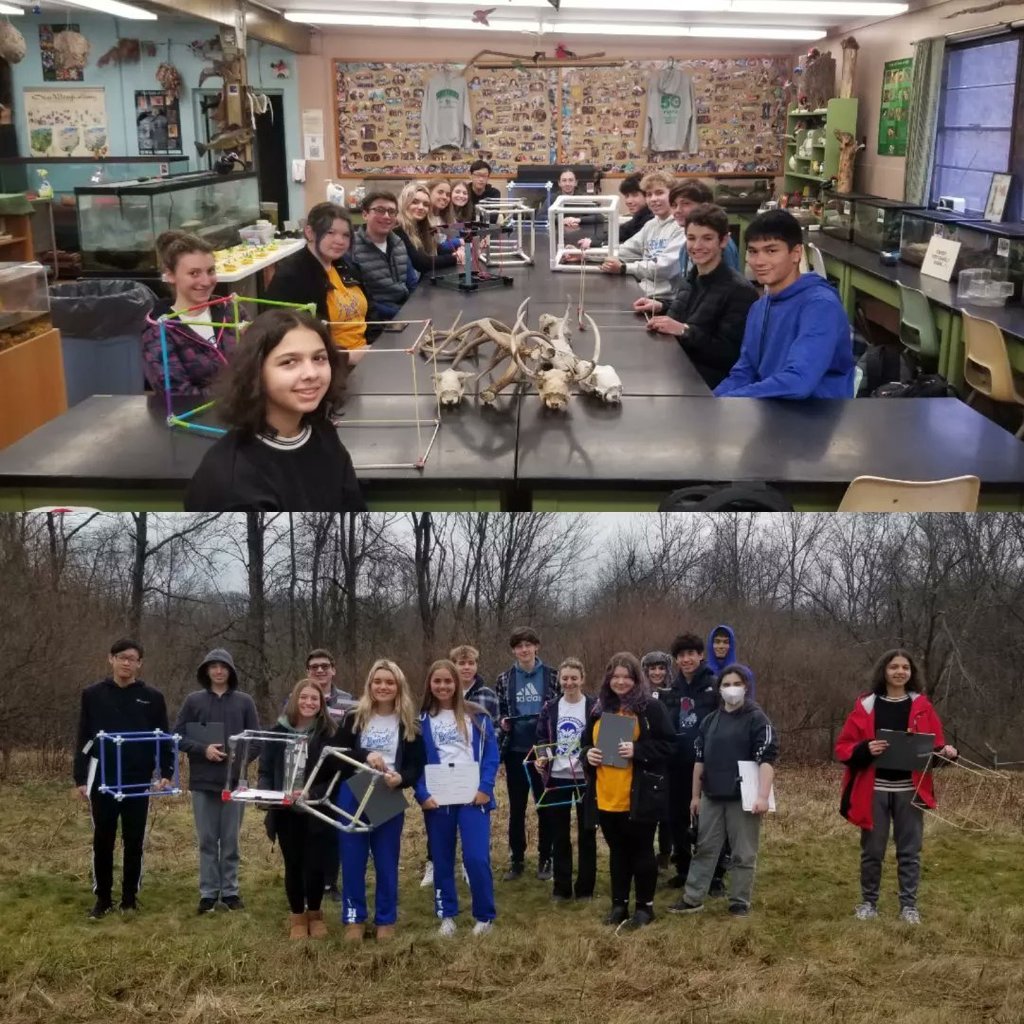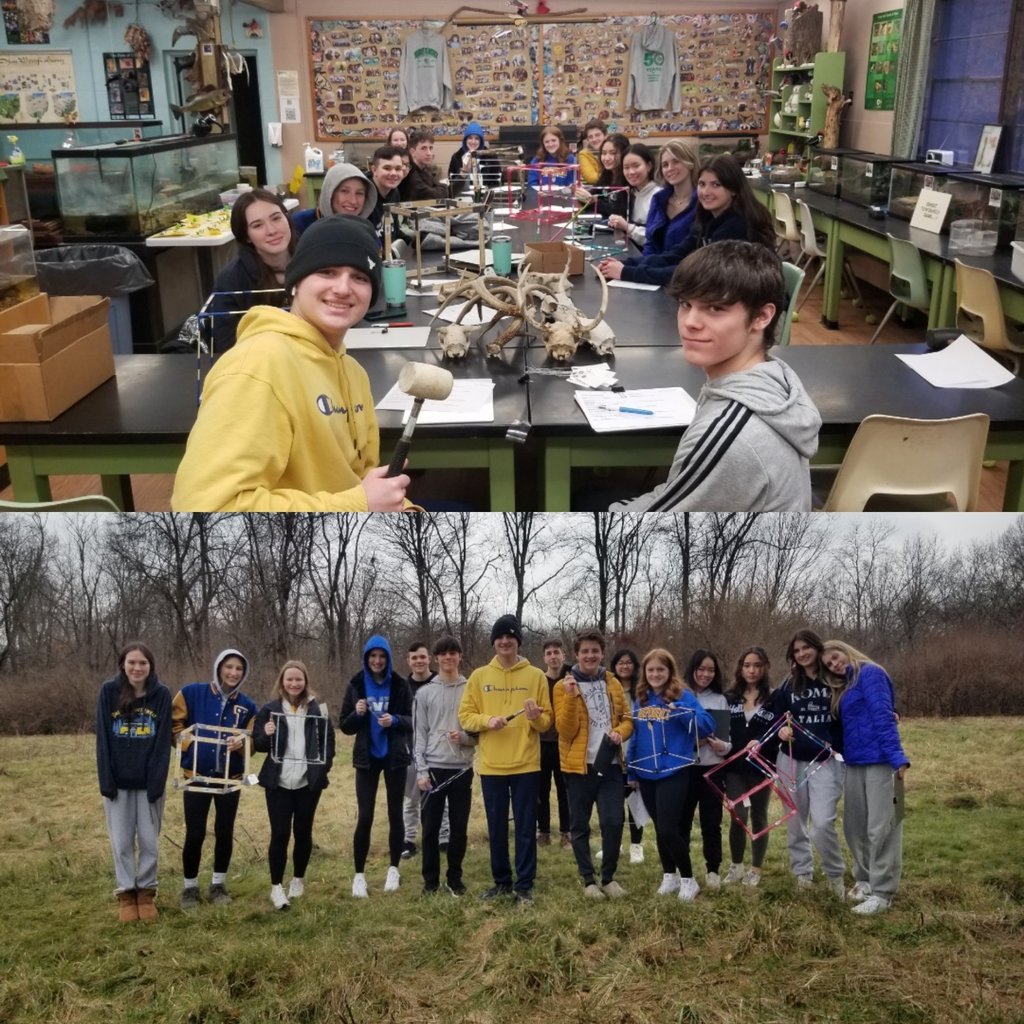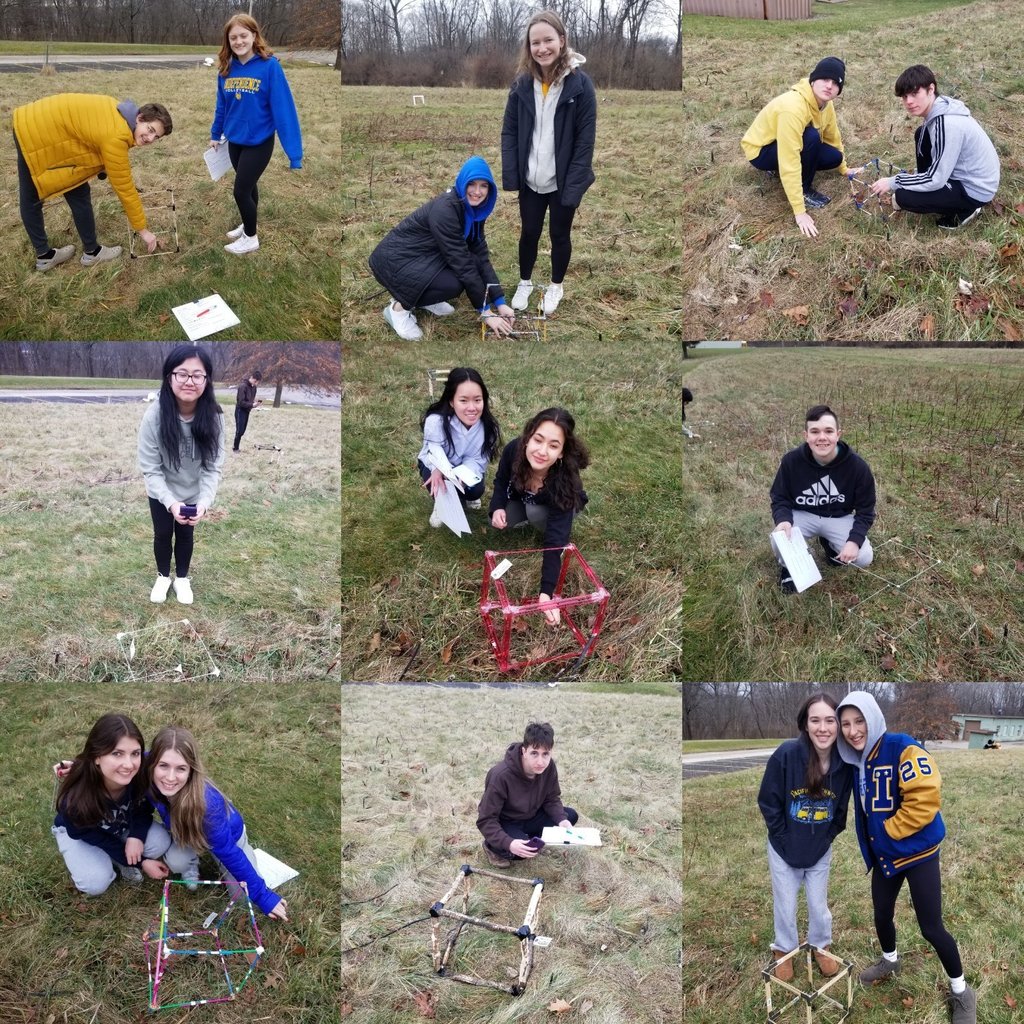 It's the last day of 7th grade computer class for these students. They have been working in the WIMS newsroom throughout the quarter learning basic production skills. Next year they will have the opportunity to join WIMS where they can run our morning news production!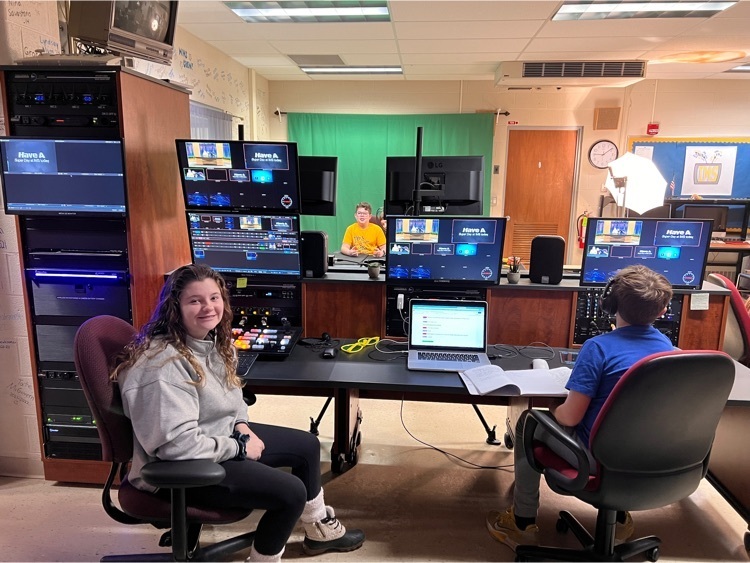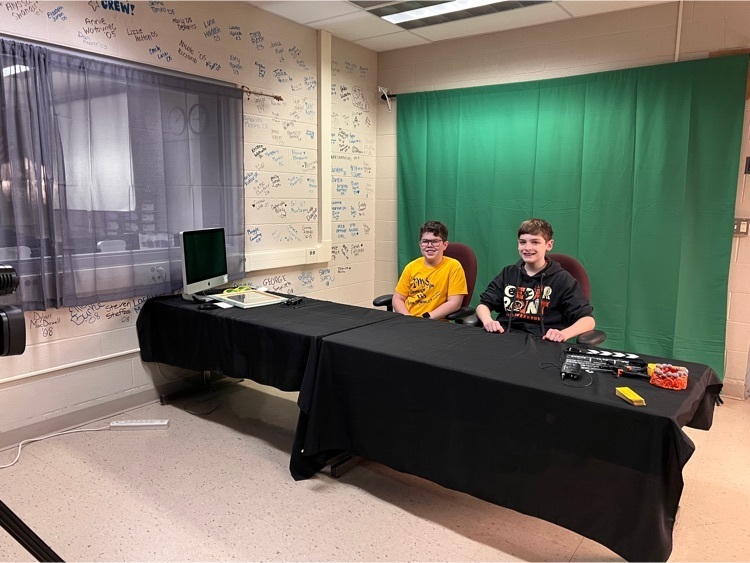 Asian fusion lunch day at the high school.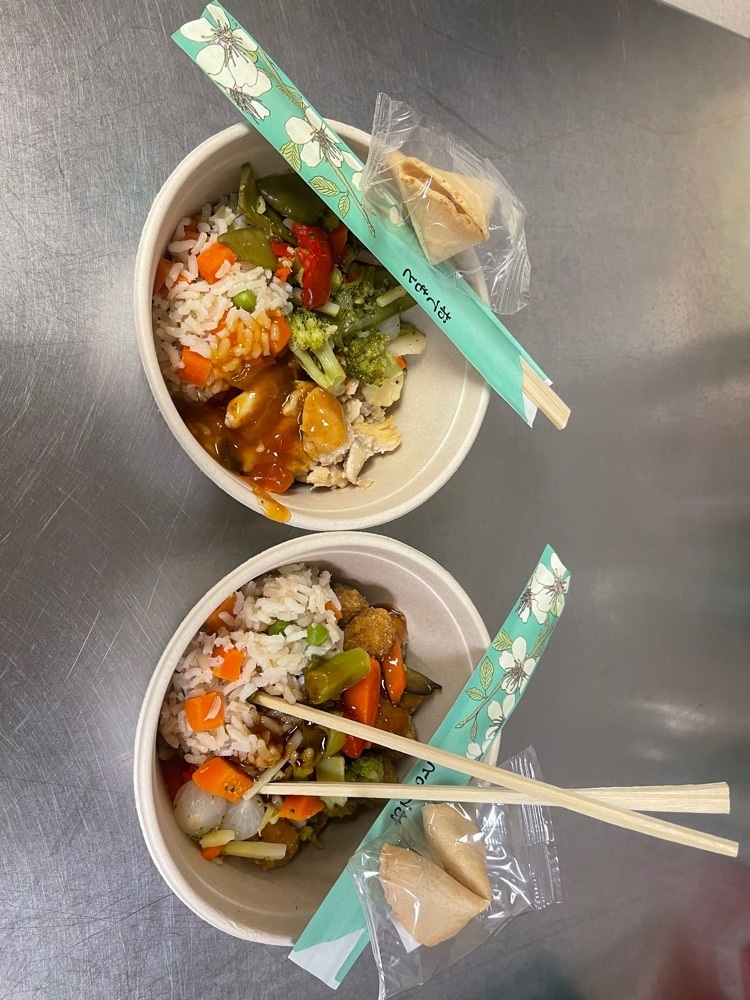 THE 2023 ANNUAL SHED HUNT! During the winter months, the deer start shedding their antlers. We always like to search the Land Lab for sheds! Although we didn't find a shed this year, we had a good time hiking with friends, followed with cocoa & cookies. Maybe next year! :)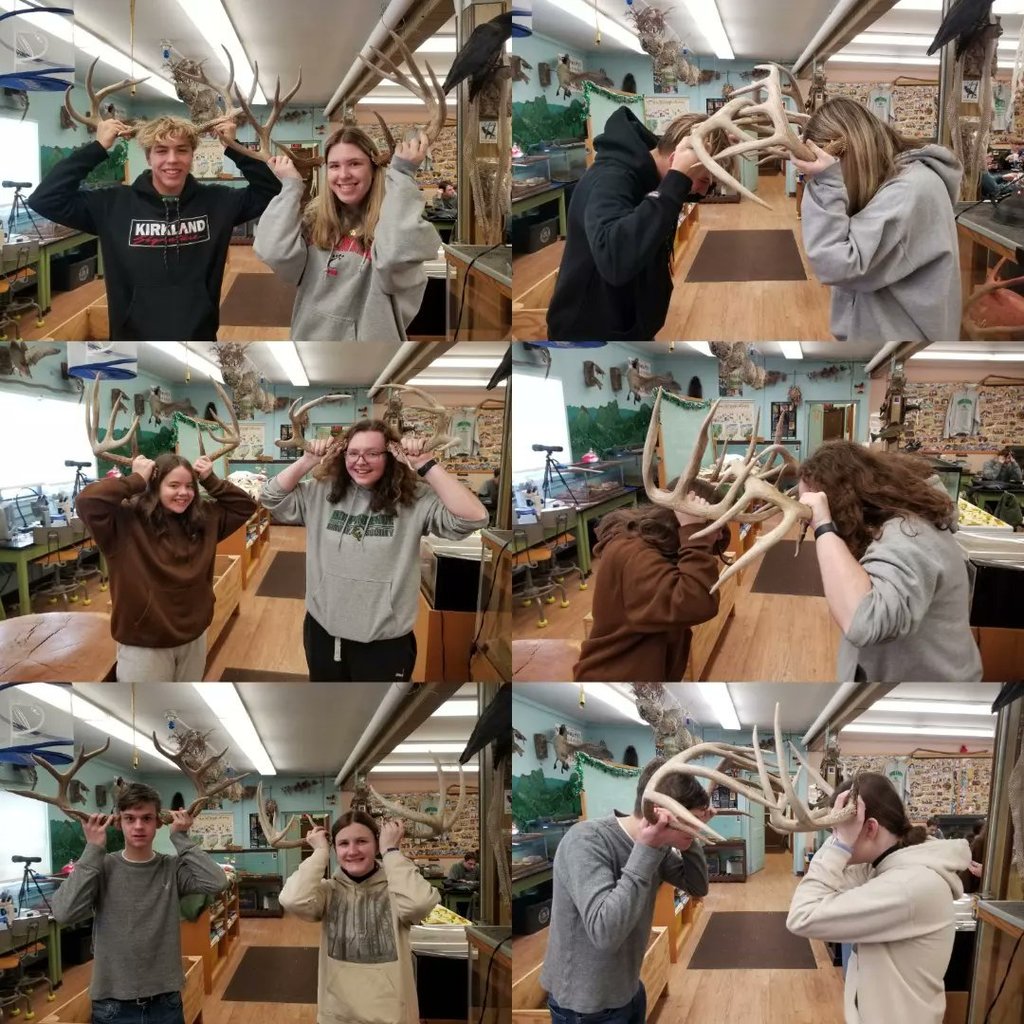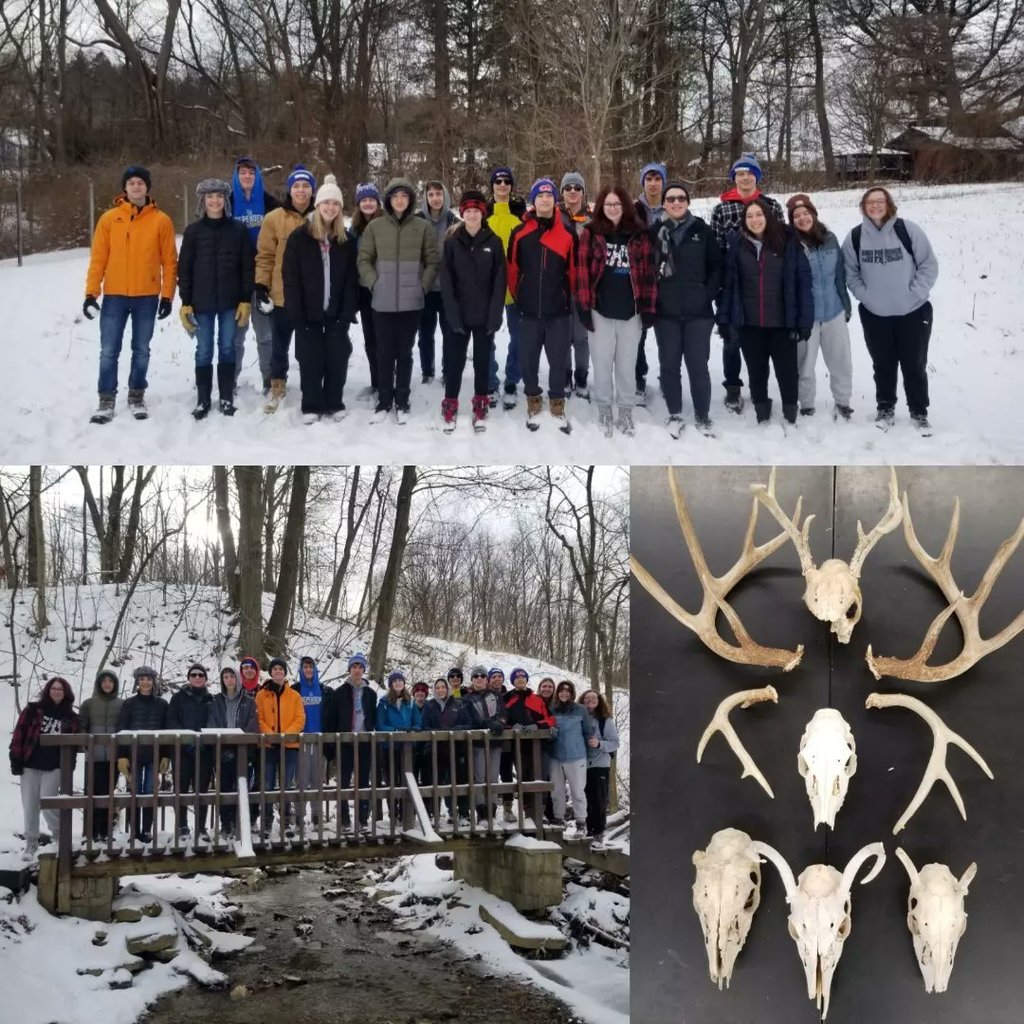 IHS Junior Class recently hosted a successful babysitting night at the Civic Center.

Community Volunteers Needed! During the school year, our Independence Local Schools' students engage in a variety of career exploration events. In the 2nd semester, parents and community members are invited to participate in various ways including our high school mock interview event, junior job shadowing, Primary School Career Week and "Lunch & Learn" events, and our Middle School "Engage and Explore" week. If you are interested and able to participate, please fill out this form and we will be in touch with opportunities. Feel free to reach out to Amanda Jaronowski with any questions.
https://docs.google.com/forms/d/e/1FAIpQLSfxQ-ODuWX5l-lIZg8grx2J_58aroPz_r0Ci7VqtpeOzZTYoA/viewform

CVCC Student & Parent Info Night on Thursday, January 19. At 7 pm on Thursday, Jan. 19, CVCC will host an informational night for students and parents. While this event is primarily for sophomores and their parents, all are welcome.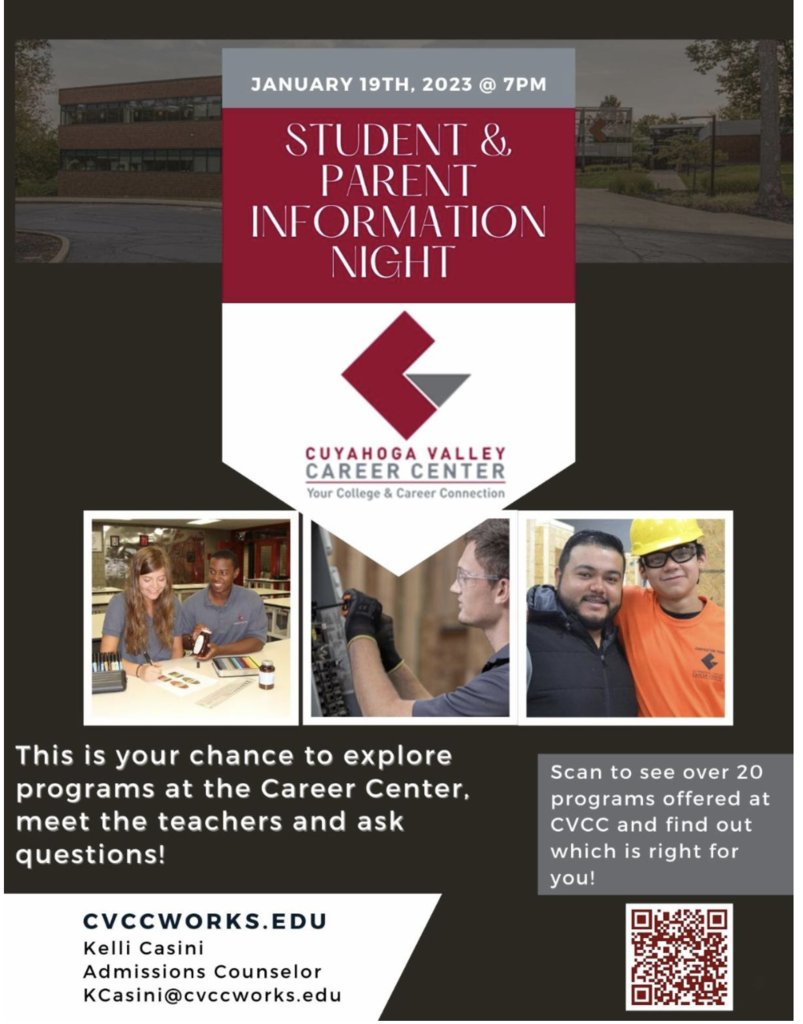 On #MLKDay, we recognize Martin Luther King Jr's life and legacy.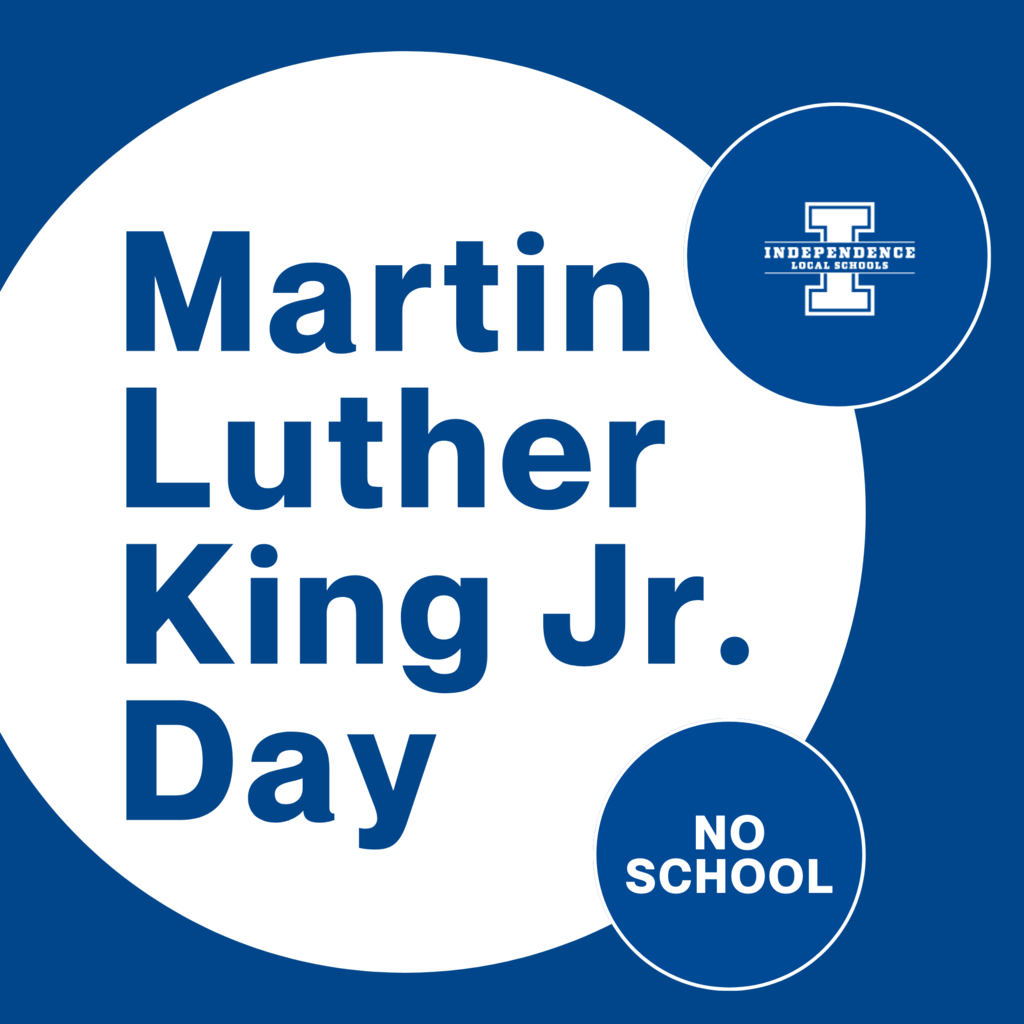 It might be cold and snowy outside, but inside, IPS students are staying warm and engaged.