Family and Consumer Sciences courses at Independence High School are designed to equip students with skills they can apply to their everyday lives. Throughout the years, the department course selections have grown to meet the needs of the students and also the ever-changing society. For example, the district has added Iron Chef: IHS, Top Chef Desserts, and Chain Reaction.
"By empowering them with these life skills, I hope to help them become independent, but also productive members of their own families and community," said Family and Consumer Science Teacher Kelsey Whitacre. "I continue to try and create courses that best serve the needs and wants of our student population. I allow them freedom in creating assignments and activities that they are interested in, which gives them some ownership of the courses themselves." Because of this, no two courses are ever exactly the same.
Iron Chef and Top Chef Desserts are food competition classes, which involve other teachers and staff as judges. It promotes creativity with food, paired with teamwork and problem solving. In the Iron Chef class, based on the Food Network's Iron Chef America, students research famous chefs and then battle it out for one student to become the next Iron Chef America at Independence High School. From biscuits, macaroons, souffle to tiramisu, students have fun researching and learning about desserts, nutritional information, and even the history of a variety of special treats in the Top Chef Desserts course. This class also is based on the Food Network TV show and at the end of the course, a student is named the Top Pastry Chef of Independence High School.
"It was fun to work together and compete with other peers," said Jack Robson, Class of 2022. "I used my knowledge from cooking class from previous years. It was a difficult task to try and make something great from the limiting challenge we were given."
"I really loved taking the Iron Chef class and having the opportunity to make, present, and eat a variety of foods," said Naomi Klonowski, Class of 2022. "It helped familiarize me with a lot of cooking and baking techniques that I wouldn't have figured out on my own, and the environment was always so friendly and comfortable for me."
"I loved the atmosphere of the class and how much freedom we had to cook whatever we wanted," said Maia Aumock, Class of 2022. "I learned how to multitask while cooking and the basic skills you need to be a good cook/baker like inner temperature and knife skills."
Chain Reaction reinforces the ideas presented by the Rachel's Challenge presentation that all of our students experienced this year.
New to the 2023-24 school year will be a course called Grown and Flown. The class will help students learn skills for independent living, heading off to college and/or the workplace, and to be an adult. Students will learn what to do if they hit a pothole while driving or if their car battery dies. They will learn how to build a professional wardrobe and what "business casual" actually means. Scheduling an appointment, cooking a meal, coping with stress, banking online, and many other fun tasks that come with being an adult will be taught.
"I always hope that all students feel welcome and comfortable learning in my classroom environment and that regardless of ability, we can all find something beneficial from these classes," said Whitcare. "And, above all, I hope that as the program moves forward we can continue to offer students a variety of curriculums that will be educational, fun, and engaging."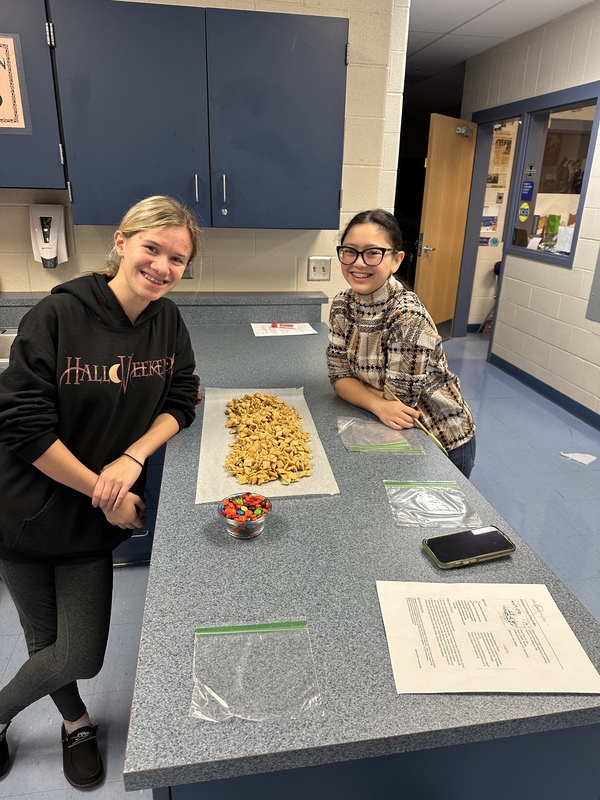 Samantha Kandzer and Kayla Newcomer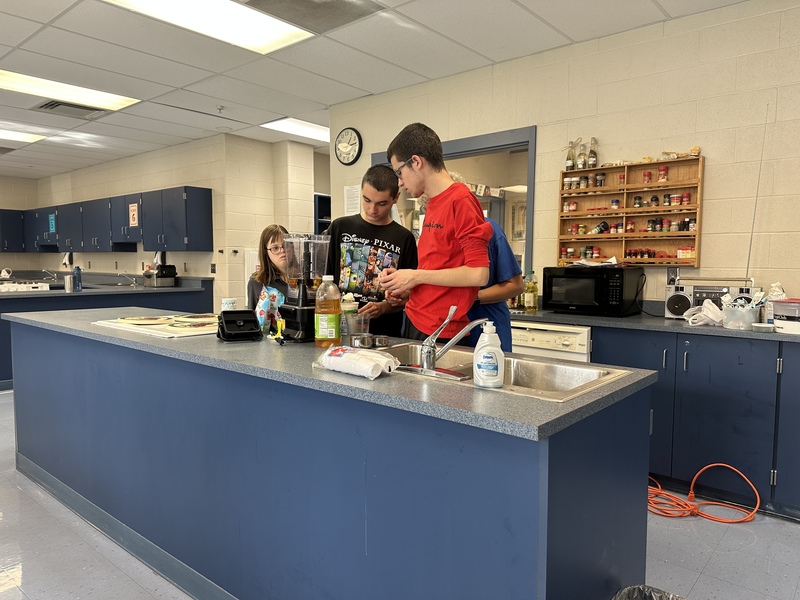 Grace Malvic, Dominic Presot, Joe Avila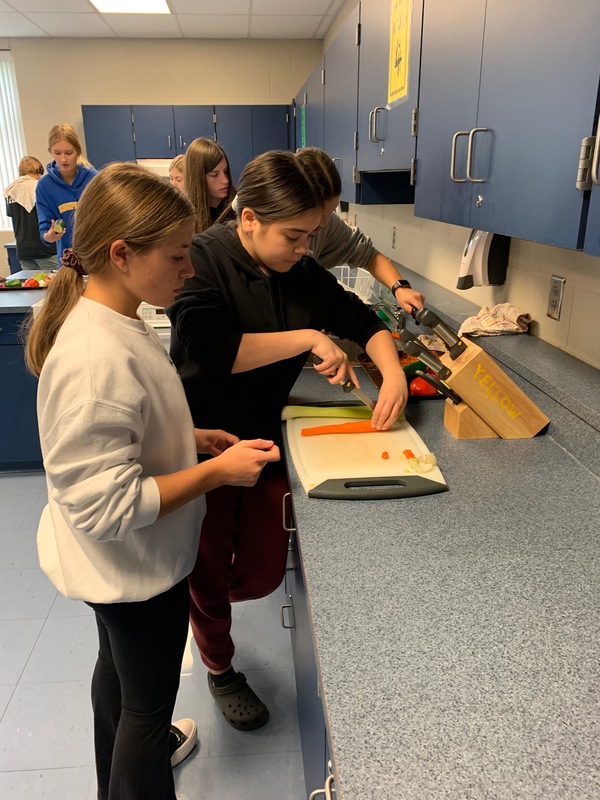 Kiera Donovan and Luna DeJesus